Save $200 For The Next...
Here's How To Create Your Own Money Getting Product Empire In The Next 30 Days...
Join myself and 50 of your newest friends in this 30 day challenge to online biz creation! I'm going to show you how using my proven money-getting system and some easy "shortcuts" that you can have your very own profitable product empire...
The truth is that hands down Liz Tomey is the real deal. I have been online and had training from "Gurus", but Liz cares. She actually listens. She jumps on the phone with you, to get you unstuck. So many Gurus, just tell you to "do this", "do that"... have a bunch of videos, maybe a FB group. They don't hang out in the group and don't offer any one on one. Every product we create is different and unique so having that extra set of supportive eyeballs on our work, is essential to going to the next level. Liz is Different. I am happy for that difference.

Rebecca in Montana


SpiritualAwakeningPortal.com
Hey there!
I want to get right down to business with you about something that makes me a lot of money. 🙂
Let's talk about having and making money from your own digital products!
The simple conversation I could have with you is this...
If you have your own digital products that people want then you will make money every single time you put them in front of people that want them.
The REAL conversation I need to have with you is this...
In 2004 I started my online business. It took me 6 months to start seeing any money from it, and by that time I was in a serious financial hole!
I had spent a ton of money on this course and that course and this software and that software, and the only thing I had to show for it was debt and bills that I was far behind on.
There's a long story that goes with this, but it wasn't until I created my first digital product and put it in front of people who wanted it did I make any money.
As a matter of fact right before I started selling that first digital product I was dealing with a "repo man" trying to take my vehicle, I was looking at foreclosure on my house, and I was about to have all of my utilities shut off.
#TrueStory 🙁
After putting my first digital product out there I was able to make about $37,000 in a 2-week time span!
#TrueStory 🙂
Needless to say that solved my financial issues and 14 years later I'm still doing it and I've grown my business into a multiple six-figure a year business!
Now am I saying you're going to be able to do the same thing with your own digital product?
Absolutely not, but I can tell you that when you use my system to setup your own "product empire" (a product empire is simply 3-5 digital products that are sold within an automated system) CORRECTLY the sky is the limit to what you could be earning.
A product empire is a complete online business and in the next 30 days I want to show you how to create your very own so you too can have an online business that will take you down the right path to having the lifestyle you want!
Get The Lifestyle You Want Funded By Your
Own Online Business!
Now in the 14 years that I've had my own product empires (yes I have multiple and you can too) I've been able to create the lifestyle I want because these product empires fund it!
The money I make from my own product empires have allowed me to stay home and raise a bunch of kids (some of which are now amazing adults), help out family members financially, take care of my mom while she was dying from cancer, travel the world, buy the "fun" things in life, and have allowed me to pay all of my bills every month too.
Wouldn't it be nice to slide a family a few hundred bucks to make it through this month?

Wouldn't it be nice to NOT have to go to a job you hate?

Wouldn't it be nice if you could work from anywhere you wanted when you wanted?

Wouldn't it be nice to be able to pay ALL of your bills each month and NOT have to struggle?

Wouldn't it be nice to buy things simply because you wanted them for ENJOYMENT?
Whatever lifestyle you're wanting can be funded by an online business!
Creating a product empire is one of the most fun and easiest online businesses that you can create especially when you use my PROVEN system along with some "shortcuts" I recommend.
As a matter of fact I can now show you how to create your very own product empire in the next 30 days!
Introducing The Product Empire 30 Day Challenge!
Now I could have compiled all of this into a a video course and sent you on your way...
However doing this as a challenge will allow me to hold your hand through the entire process and push you to get things done each day so that at the end of the 30 days you actually have a complete online business you can make money from!
In this 30 day challenge we will be creating a product empire. A product empire is 3-5 products (you can create your own or use PLR content) and a system that promotes all of your products on autopilot!
YES!
Once you have your 3-5 products I show you how to build a system that automates the promotion of ALL the products in your product empire. Once your product empire is complete you spend 1-2 hours a day promoting it (I even teach you how to promote it) and the system does the selling of ALL the products in your empire FOR YOU!
This is why this is such a perfect online business model! There is so much automation in it and we all LOVE automation, right? 🙂
Here's exactly what I'll be covering in this 30 day challenge...
How to pick the best niche to build your product empire in. Picking the wrong niche is something I see people do all the time. With what I'll teach you, you'll be able to pick a niche that is almost guaranteed to make you money AND that you'll ENJOY being in!
How to find problems people have in your niche and solve them with your own products. People buy digital products to solve problems. If your product doesn't solve a problem you'll never make any money. FACT! When you solve problems though you can't stop the money from coming in.
How to create 3-5 products for your product empire in just days instead of weeks or months! The quicker you get your digital products created the quicker you can make money. I'll show you quick ways to create products from scratch and how to use inexpensive PLR (private label rights) products to "short cut" your way through the product creation process.
The super easy way to create sales letters that make people want to buy from you. One of the biggest issues people have is creating words that make people want what you have. You don't have to sit for hours upon hours plunking out cunning words that brainwash people into buying from you. Use what I teach you and in just a few hours you can have a sales letter that's ready to go and makes people want to buy your products!
How to build an automated system that will promote all of your products in your product empire FOR YOU! This is really the secret sauce here. When you create this automated system you simply spend 1-2 hours a day promoting it and it does all the selling for you! Automation is key to having time to enjoy your free time!
Does the techy stuff stop you and keep you from getting anything done? Well it wont anymore. I'll teach you everything from ground zero! All about domain names, hosting, how to get your pages online with buy buttons that work, how to hook everything up so your customers can download their purchases, how to build prospects and customer lists, and every single other "techy" thing you need to know! I even have an on-site tech guy who can help you too! 🙂
Once we've done all of the above I'll be showing you what most people leave out… How to promote your new product empire so that you can actually get people seeing your products and buying them from you! Gasp… I know! It's shocking to come across something that doesn't leave out the main puzzle piece, right? Well no worries here! I'll show you exactly how to create a plan so that each day that you work in just 1-2 hours you can be pumping people into your product empire!
Now all of the above will have you with your own product empire with an automated system that runs it AND the tactics you need to know to promote it, but then I'm going to go even further with you and show you the advanced stuff. I'm going to show you 7 (SEVEN) more strategies you can make even more money each week with your product empire. YES! Even beyond having your product empire making you money I have 7 more strategies that I will teach you that will allow you to make even more money. You can use 1 or all it's completely up to you, but I will be teaching you all of them step-by-step!
Here's How This Challenge Works...
Over the next 30 days you'll watch me build a complete product empire from scratch right in front of your eyes. I'll also be building my entire system to automate the promotion of all my products in my product empire so my marketing of ALL of them will be done on complete autopilot.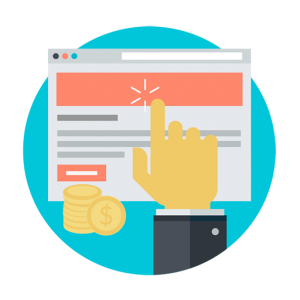 I'll also be showing you exactly what I do to start promoting my product empire so I can get people buying my products from me. I wont be leaving out this important component that so many others leave out.
As I do each step of this process you'll be instructed on how to do it for yourself so at the end of the 30 days you'll have your very own product empire that can make you money.
Each day for 30 days you will get a new lesson, you'll go through the lesson and do what I SHOW you to do, and when you do this every day for 30 days, you're finally going to have a complete online business that FUNDS the lifestyle you WANT!
You'll Never Be Alone! I'll Be With You Each And
Every Step Of The Way!
Getting access to what I'm going to be teaching you and going through this challenge is going to be life changing for you. I've laid everything out so all you have to do is follow along, do what I do, and in 30 days you'll have your own money making product empire!
It's that simple!
But...
To sweeten this deal for you I want to give you access to these bonuses to really push you towards success! I want to give you all the help you need to kick this 30 day challenge's butt!
Bonus #1: 2 - 15 Minute Save My Life Calls
Have you ever gotten stuck on something and wished you could get in touch with someone to get the help you need? Well with this challenge you can!
If you get stuck on something or need to speak to me personally (yes you will be speaking to me and not someone I outsource to) just contact me and let me know and we can hop on the phone/webinar and I will help you with what you need help with.
I call these "Save My Life" calls because you'll have a real life line to me to help you when you need it the most. This is the "safety net" to your success!
Bonus #2: Coaching On Demand
This is another amazing way to ensure your success! I call it coaching on demand. If at any point you need extra videos or a teaching aid to help you understand something I'm teaching, you simply ask and I provide it.
This is literally coaching on demand! Whatever you need, you ask, and I give it to you!
You'll never be stuck or not know what to do!
Bonus #3: On Demand Email Help
If your "Save My Life" calls AND the Coaching On Demand aren't enough I'm also giving you 1 entire year of email access to me. If at anytime in 1 year you have questions about building and running your product empire you simply send me an email, and I'll be right there to help you.
I'm offering this for one year because I'm not just going to be here through your 30 day challenge. I'm going to be here for as long as you need me!
Bonus #4: Weekly Live Webinars
Each week I have a webinar with my mastermind group, and now you'll be apart of those webinars to for 1 entire year! During these calls I teach a lesson on something related to building/promoting/running an online business, and then I spend the rest of the call taking questions and answering them for you.
On these weekly webinars you can ask any questions you have about building or running your product empire and I'll be there to help you. They're a lot of fun, I have special guests on here and there, and most of all you'll learn a lot and get the LIVE help you need!
As you can see, I'm serious about your success! When you're successful I'm successful so you better believe I'm going to be right there to ensure that you're a serious success!
I have been "silently" following you and taking your training for a few months and I consider you my coach and mentor within this IM industry. You are straight talking, you know your stuff and teach with passion and authority. All the products that you have are really high quality and brilliant value. I am more than confident that I will be producing an income and scaling my online business based on the teaching and coaching you have provided to date. Thank you!

Richard Ansah


DominateOnline.org
Take The Challenge! If You Fail, I'll Give You Your Money Back!
Look... I'm going to take all the risk off of you here because you've probably bought courses or programs or whatever before and never got anywhere with them.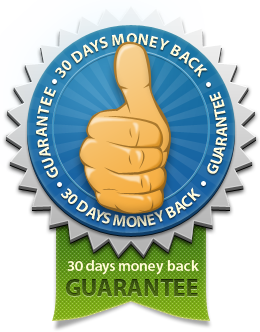 This is going to be a totally different experience for you because I've structured it as a "challenge" so that you actually USE what I'm teaching you and you'll actually SUCCEED with it!
But if for some reason you just can't make it and you don't meet this challenge I'll refund your money!
It's that simple!
You show up, do the work, and if you don't make any money I'll eat all the time I put into you and give you back all of your money.
You just can't get a better guarantee than that!
Now... Are you ready to get started?
Get In On The First Product Empire 30 Day Challenge
And Save $200!
The Product Empire 30 Day Challenge will be an on going challenge. Meaning you can join it at anytime and start on Day 1 and be taken through the entire 30 day challenge no matter when you start. Everyone starts at Day 1 no matter when they join.
But...
Since this is the first time I will be doing this challenge I'm going to give you a HUGE discount!
For the next 3 days (or however much time the timer below says you have left) I'm going to give you $200 off of the regular price. You will be a "charter attendee" which means you'll be able to go through the challenge whenever you want, you get all updates I make to it, AND you'll be the first to get to go through it all!
I'm only allowing 50 people to attend this challenge this first time, so if you want to save $200 now is the time to get in! Just choose your payment option below...
Save $200 For The Next...
Limited Availability: Only 50 44 Spots Left
Yes, Liz! I'm ready to join the Product Empire 30 Day Challenge!
I understand I will get...
1

Access to the entire 30 Day Product Empire Challenge where I'll get 30 daily lessons showing me EXACTLY how to setup and make money from my own product empire!

2

Access to the 30 Day Product Empire Challenge Mastermind Group where I'll be able to interact with YOU personally and all the other challenge attendees!

3

Access to all the personal coaching and help anytime I need it so that I can succeed with this challenge so I can actually make money with my own product empire!

4

Access to all the bonuses, one-on one coaching, weekly training webinars, and more to help me succeed!

5
I also understand that this is all backed by a 30 day 100% money back guarantee, so I know my investment in this challenge is absolutely risk free!
Let's do this!
Everything Is Shown Step-by-Step!
You Get To Work With Others!
I'm Personally Right There To Help You!
Frequently Asked Questions And Answers
How long will I have access to everything?

A: The challenge lasts for 30 days and I'd like to see you complete it in 30 days. However, I know things happen and all of us work a different pace. Because of that you will have unlimited access! You can actually go through this how and when you want because you'll always have access to all lessons, the mastermind group, and me to help you!

How much money do I need to get started?

A: This system doesn't require a bunch of money like a lot of other systems. If you can get a domain name, hosting, and autoresponder that's basically all you will need. Just like any business there are things you'll need to buy like I just mentioned, but it's just the every day cost of doing business. There's no expensive software or gadgets that you'll need!
What happens after I pay my investment?

A: After you join the challenge you'll get a username and password which will allow you to enter the member's only area. Your first day's lesson is already there waiting on you. You'll also then be able to access all bonuses, the mastermind group, and everything else! Once you're in everything will be right at your finger tips including me!